When you think of online dating, what do you think of? What's your go-to dating app? For me, I usually think of Tinder. Tinder was the first dating app I ever thought to download, and I was still in high school – albeit I was 18 – but still! Like "Googling" has become a term meaning to internet search something, Tinder is becoming similarly synonymous with online dating.
However, just because something is the status quo doesn't mean that it's something you should necessarily sign on to as well. Just because something is popular doesn't mean that it is the best. That brings us to the topic of other dating apps. For instance: Coffee Meets Bagel. This dating app seeks to be efficient not so much entertaining.
You may remember Coffee Meets Bagel from the popular TV Shark Tank. The co-creators of the app, the Kang sisters, walked into the "tank" they were looking for an offer from Mark Cuban and were asking for 500,000 dollars for 5% of their company. The episode was particularly dramatic, especially when after declaring himself as "out" Cuban made an offer for $30 Million for the entire company. The Kang sisters declined.
And while that seems absolutely insane, one of the sisters justified their decision by saying they see the app growing to the size of Match.com, which at the time the episode aired was becoming a billion-dollar enterprise. They said they felt validated that Mark Cuban would set their value at 30 million dollars. However, they believe they made the right decision to keep their company to themselves.
So, how does this growing dating app stand up against The Match group (who owns Tinder amongst other dating apps/sites, and has over $1 Billion in revenue) services? Get on the app store and get it for yourself, then read on for our Coffee Meets Bagel review.
First Impressions
My Coffee Meets Bagel review got off to a great start, because their website / app looks fantastic. It's got a real mature, modern feel that doesn't look at all tacky or scammy.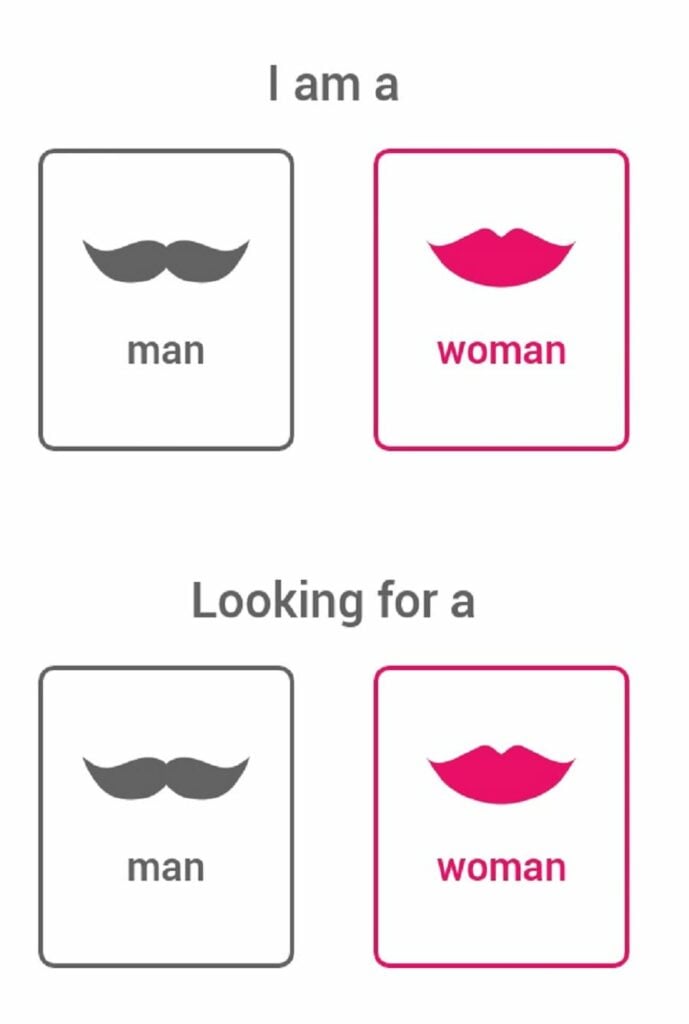 This dating site seems to deviate from a lot of classic dating app structures. For instance, you're not doing any swiping for one!
There's no grid of a thousand faces for you to look at. Basically, how it works is that men are given a group of matches based on a learning algorithm. Those matches are then run through the algorithm which curates a set of matches to women. From there you can choose to connect with people (or to pass) from there you can start a conversation. You only have 24 hours to like or pass on profiles each day.
You're given a limited number of matches each day, but if you want more there's an explore page. This is helpful for getting your likes out there, but for me, it was a bit overwhelming. I like the idea of matches getting sent to me rather than combing through all the users within a 100-mile radius of me. I really liked how the matches are curated as opposed to just swiping through.
Features
In addition to the matchmaker feature, you're given a pretty interesting set of profile questions. Instead of just having 1000 characters to go wild with, your profile is structured with three prompts: "I am…," "I like…" and "I appreciate when my date…"
I like that Coffee Meets Bagel and Hinge does things like this because it makes starting a conversation easier! Not only that, but it ensures that people are getting more quality matches.
What I like about this is is that you're not giving out random unimportant information, it helps your profile be useful and helps those who don't know where to begin when talking about themselves.
Additionally, you have the chat box! However, your conversations are going to expire after a few days (I want to say that the cap is 30 days). So you better make a connection within a reasonable time frame.
One of the special features on CMB is that you can link it to your Facebook account. This means that you'll sometimes get matches from people on your Facebook friends list, or friends of friends. You can decide whether that's a good or bad thing.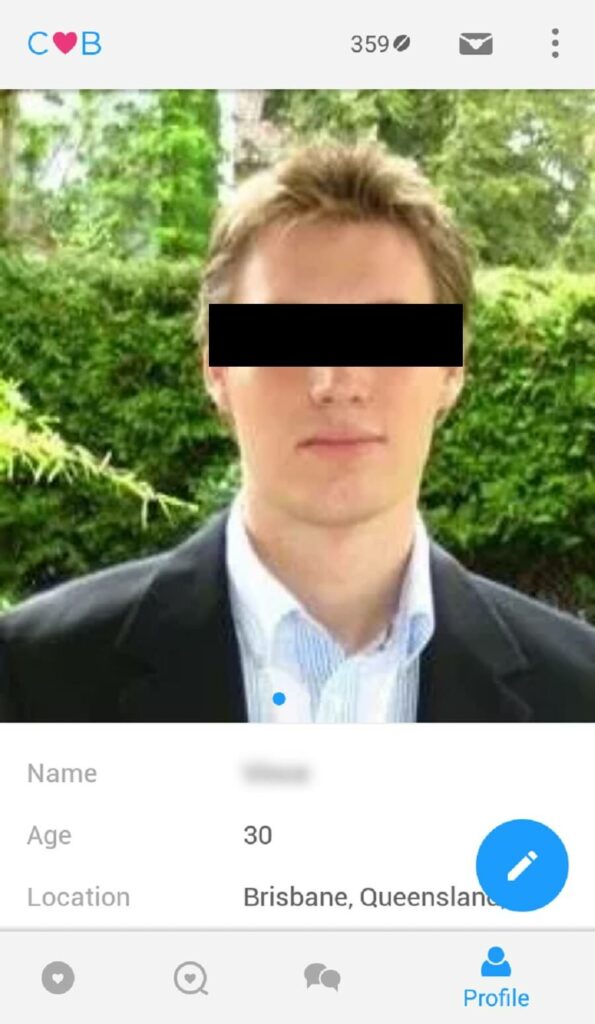 Coffee Meets Bagel has a weird little feature called the Photo Lab. With this, you can post two side-by-side photos (from your profile) and the CMB community that vote on which one they think makes a better profile pic. It's also a good way to get some women looking at your profile.
Another fancy CMB feature is called Express Delivery (but requires spending 'coffee beans'- more on that in a second). Express Delivery allows you to send women a message before matching with them. For example, if you think you'd have something in common and you're worried she might pass on you, you can try and woo her beforehand.
Pricing and Membership Details
So, Coffee Meets Bagel has a few options when it comes to upgrades! For this Coffee Meets Bagel review, I got the premium package for the best experience.
Coffee Meets Bagel's premium service does do a pretty decent job of actually upgrading your profile. You get some useful perks as opposed to bullshit that other apps try to sell you.
With premium, you're going to get an activity report for all the matches you're given. This shows how often they chat with their matches, who usually sends the first message, when they're usually active, and what time frame they usually reply within. Plus you're going to get 15% more "coffee beans" (which is their app currency) with each purchase, other flirting capabilities, and read receipts in your chats.
Okay, let's talk about coffee beans now! Coffee beans unlock features like extra matches per day and the ability to see mutual friends. You can also earn free beans by inviting people to the app or following their account on Instagram which is nice for people who don't have a ton of money to throw at the dating app. Coffee beans are also required to send your likes on the discover page, so make sure to use the beans you have wisely or pull out your wallet.
Pros
It's not a game: The reason that Tinder and Bumble are so popular is that it game-ifies swiping for your brain. You're no longer dating; you're playing a game. This is why you usually end up with more matches than you do actual conversations. While there is a "like" or "pass" option on this site, you're not swiping so that game-esque action isn't involved.
Plus, your matches are super limited. This makes you really focus on who you've been matched with and consider that person. You'll find yourself more concerned with the people you're looking at and not who's next in the match stack. This function makes the dating app feel more mature and less like playing a mobile game.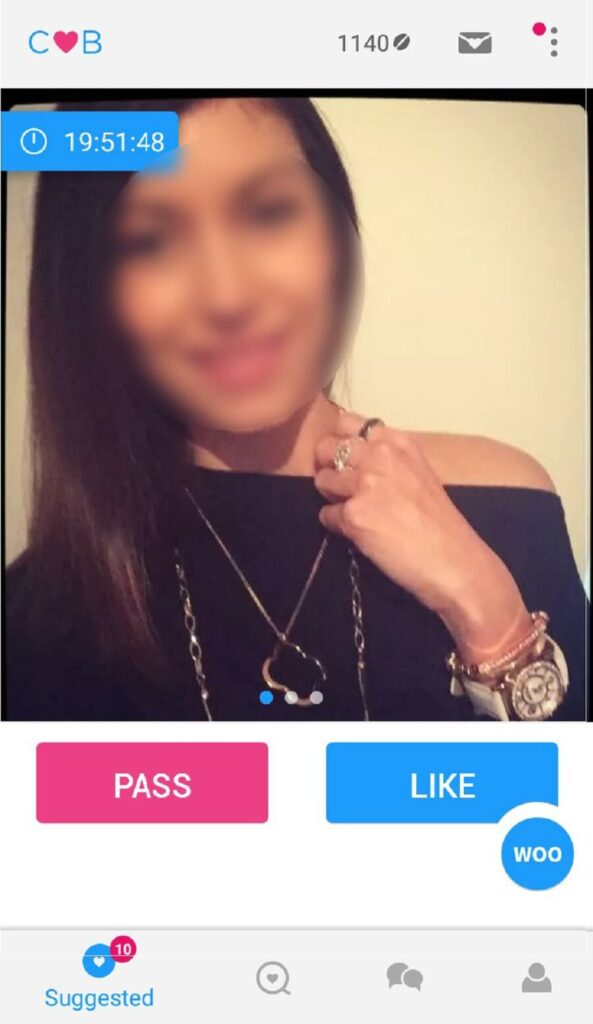 Conversation starters!: The worst part about dating apps, in my opinion, is trying to start conversations. I always find it super difficult. Other than "Hi, how are you?" I don't usually have much to say when opening a conversation. What I like about this is that you have three spaces to put little conversation starters – like random interesting things about yourself. These pop up for your match when you're starting a conversation.
This totally helps with matches as it actually gives you something to talk about. This is a great jumping-off point, and the profile helps too because of the way it's structured.
The paid upgrades are all pretty good. Activity reports are useful. It's useful to see a list of profiles you like, and more potential matches means more dates. Paid membership really increases the CMB user experience.
Cons
Limited matches: The only real con – other than some stuff being seriously pay-walled – is that you only get so many matches a day. While this might be frustrating when you're looking for a hook up, you shouldn't be too frustrated when it comes to looking for an actual partner or date. This isn't really a con so much as it is a fact, haha!
Bad things happen when you combine social media and dating sites. On CMB, you can link your Facebook account to your CMB account as a way to 'enhance' your dating experience. What this will do is search your Facebook sphere (friends, friends of friends) to find women who are also registered on CMB. Then viola, you're potentially matched.
Sure, this could be a good thing if you've always had a thing for that hot woman Facebook friend of yours who you've never had the balls to chat up in person. But, it might be pretty awkward if you end up matching with your cousin.
Some of the features require spending beans. For example, if you want to send a like or an Express Delivery message, you'll have to hit up the coffee bean shop beforehand.
Conclusion
In all, I love this app. Coffee Meets Bagel is a fantastic dating website that hits all of the right buttons.
I think that the Coffee Meets Bagel system feels mature and it doesn't lend itself it a game. It feels like a dating app for adult people who actually want to date, not just hook up with strangers for one night. I'm a pretty big fan, and thanks to this review, I'll definitely be adding Coffee Meets Bagel to my rotation to my dating app rotation.
4/5 Stars.
We hope you've found our Coffee Meets Bagel review helpful. The app can be found on the iOS or Google Play app store.
Ready to try Coffee Meets Bagel?
FAQs
What is Coffee Meets Bagel?
Coffee Meets Bagel is a popular dating platform that matches singles based on personality and interests rather than physical appearances. It's one of the most active and successful online dating sites currently available.
Is Coffee Meets Bagel free?
Coffee Meets Bagel is completely free to use. As a free member, you'll be given a number of potential matches every day at noon who you're free to like or pass on. Paid upgrades are available for users who want to increase their daily matches.
How does Coffee Meets Bagel work?
Coffee Meets Bagel works by giving its users a limited number of matches per day. Users can then decide to like or pass on them. If you and your match both like each other, you can then begin a conversation.
Is Coffee Meets Bagel a hookup app?
No, Coffee Meets Bagel isn't a hookup site. It's a dating service with most of its users searching for a long-term relationship.
How do I delete my Coffee Meets Bagel account?
1. Open the CMB app and tap "Profile" in the bottom-right hand corner.
2. Go to "Settings."
3. Toggle "Active" off under "Membership," and hit "Deactivate" when prompted.
4. Select how long you want your account to be put on hold, or select "Indefinite."
5. Select your reason for deactivating.
6. Hit "Done" in the top-right hand corner.