Another app from the Together Network comes NaughtyDate, a new adult dating platform designed for steamy hookups and casual relationships.
The Together Networks have a reputation for creating high quality dating sites which get results, whether those results involve hookups or long-term relationships depends on which of their platforms you use.
If you check out any other NaughtyDate review, you might find claims of extensive fake profiles, scammy tactics to take your money and terrible customer service.
But are these claims true? We've done the homework on this dating site so you don't have to. Read on for our extensive NaughtyDate review.
First Impressions
NaughtyDate looks the bomb – no question about it. Appearance wise, this dating site has everything going for it. On the main page there's a picture of a super cute blonde girl – not too hot, not too inaccessible. She could be the girl next door or the local French teacher. Much better than the usual overly-gorgeous supermodel babes dating sites have on their front page.
Below this, there's a big banner declaring "bring your naughty desires to life!" and a few paragraphs detailing the intentions of NaughtyDate:
"If you are longing for a new steamy experience, flirty chats with like-minded singles, and real dates, you're at the right place. Browse thousands of locals profiles, contact the ones you like most, enjoy communication, and exchange naughty photos."
Sounds pretty good to me. I like it when dating websites make it clear what it is they're providing. I don't want to jump into a platform where I'm not sure if members purely want sex or whether relationships are on the table too.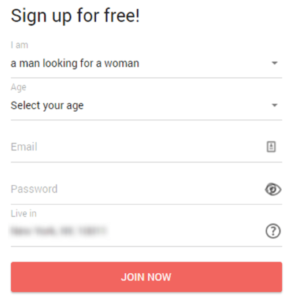 The registration process is embedded into the side of the screen so you can create your account right away. Put in your gender, sexual preferences, age, location, password and e-mail address and you're nearly at the finish line. One email verification later and your NaughtyDate account will be set up.
Once you're into the member homescreen, you'll see much of the same. Testimonials, a long list of users and a few marketing slogans. There's also a little banner that tells you how many chats are going on that moment in time. For all my time on NaughtyDate, it never went below 100,000 chats.
The next step was to set up my member profile. The first step is your profile photo. Without a profile picture, the site doesn't let you continue. I like this little feature since it helps weed out the lazy people and the trolls at the first hurdle.
This included the basic information like man, woman, age, location, etc. Then there's a short bio option to tell potential members about yourself. Once your profile is filled out, it has to go through the profile review team to ensure it's fit for the site. Sure, it's a little bit of a pain but I'm in favor of anything that helps weed out the scammers.
While NaughtyDate does have an app version, I mostly used the desktop version for this review.
Overall, first impressions were on the money. So far, NaughtyDate seemed like a decent and reputable casual dating site. My reviews rarely get off to this good of a start.
Features
Great news if you're a woman – full membership is totally free. On NaughtyDate, it's only the guys who have to whip out the credit card. Great way to incentivize ladies to join the platform.
Initially, I had a look around using the Free Membership to see how far it would let me go. All the best dating sites offer a few teaser options with a free account and NaughtyDate is no different.
Without upgrading, I could browse through profiles, search for members with the search feature, use NaughtyDate's chat rooms, view any messages I'd received (but noy reply to them) and send "winks" to a limited number of women.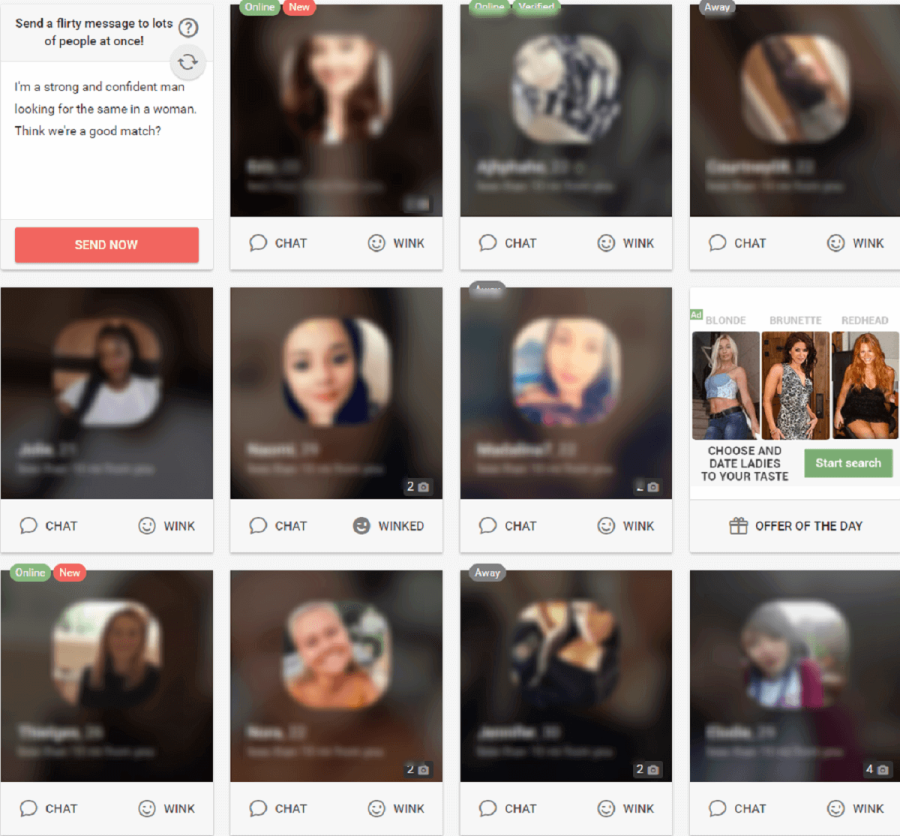 But of course, it's the messaging feature that everybody wants. Any dating site is useless if you can't send or receive messages, so I signed up for the premium membership to experience the site in full.
Naughty Date became an even better site once I had full access. The place felt like a hub of constant activity, with new members being featured on the home screen (and the faces changed very regularly), and I was able to view full profiles and send unlimited messages.
There's no matching system on NaughtyDate. It's a grid-style site which allows you to browse through women at your leisure. So you don't have to worry about swiping through endless photos and praying for a match before you can start exchanging messages.
The user base on NaughtyDate is quite extensive. According to my research, NaughtyDate has around a million registered members and 700,00 active profiles. Not Tinder numbers by any means, but still
There are a number of "staff profiles" hovering around the site, but these aren't malicious in any way. You can tell they're staff profiles because their names are in green and it says "staff member" next to their profile picture.
NaughtyDate has very strict rules about profile photos and videos. Profile pictures can't include group photos or sexual content and no placeholder photos are allowed. This goes a long way to help weeding out the fake profiles.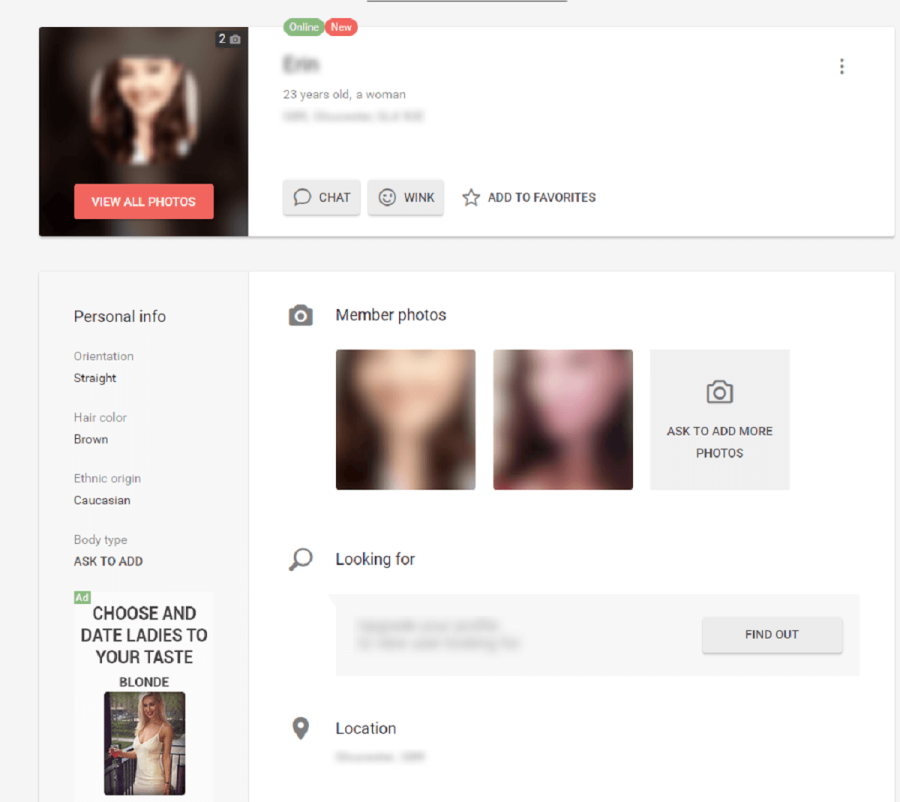 One of the major features on NaughtyDate is Flirtcasts. Flirtcasts are short, pre-written messages which you can send to members with one click. They usually take the form of witty chat-up lines which are either downright dirty or funny depending on your luck. They're great for any members who struggle at striking up conversation. Free members have a limited number of these available per week.
Lastly there's the advanced search features. You can search by name, age, email address (if you know it), location and a number of other criteria.
NaughtyDate has both a website and an app version available. The site is also optimized for mobile use if you're using a mobile site browser.
Pricing & Membership Details
There are two membership packages available on NaughtyDate, Free Membership and Premium Membership. As mentioned, women get access to everything absolutely free, which is awesome. So if you're a girl, you can skip this part.
For the guys, here's what Free Membership gets you:
Account registration
Search function
View messages in public chat rooms
Send Flirtcasts (limited to 5 per week)
Wink at other members
View friends and feed sections
But with the Premium Membership you get access to all of these features:
Unlimited messages
View full sized profile photos
'Looking for' info
Advanced search features
Premium customer support by phone and email
Share photos and videos in chat
Premium Membership costs:
1 month – $39 per month ($39 total)
3 months -$21.90 per month ($65.70 total)
6 months – $17.70 per month (106.20 total)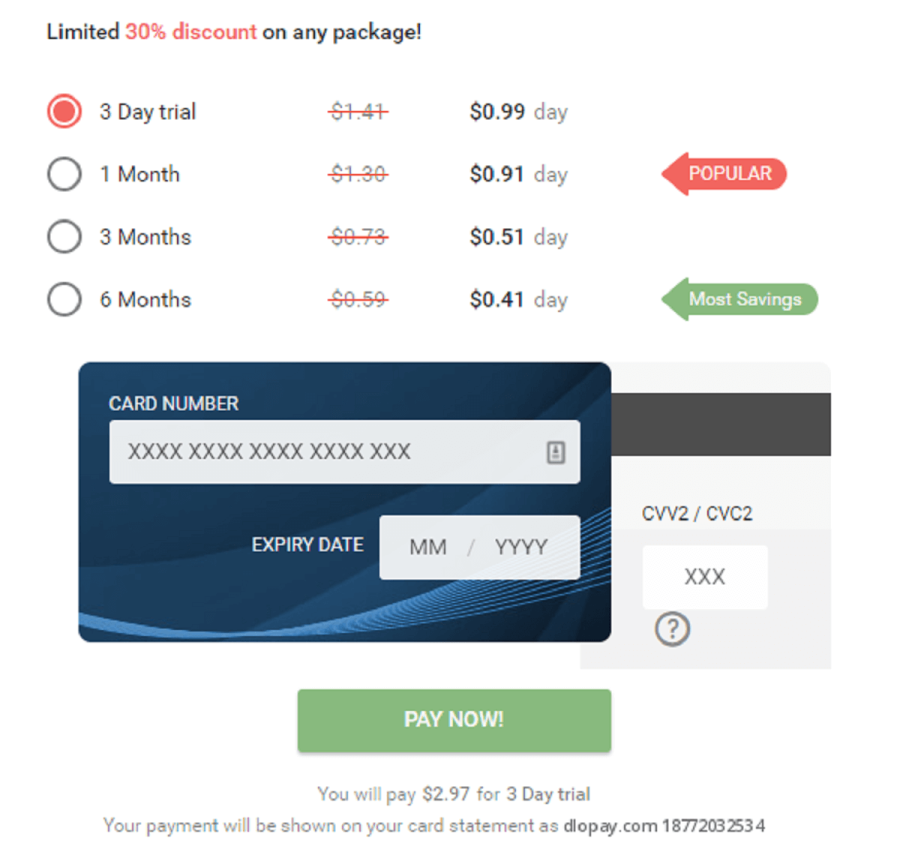 If you're a woman, all of this is free so you don't have to worry about costs. Men on the other hand, well, these prices are pretty good for what you get. The going rate for any big-name dating platform hovers around the same price points as these, so they're fair.
Do I think a Premium account is worth it? Yes, almost definitely. NaughtyDate is a great dating site and the 6 month package will no doubt get you great results.
Pros
There are pros and cons to every platform, so let's look at a few of them. First, the positives.
Using NaughtyDate is a total breeze. It looks exactly like a modern dating platform should look like, with its soft red and white color scheme and its on-point branding. The user interfaces are simple to navigate and there's never any buggy shit going down. It's obvious that the site developers have put a lot of work into making the site look and run excellently.
Profile reviewing. You always get that pang of dread when you get told your profile has to be confirmed before you're allowed to get going, but it's a nice bit of insurance that you're entering a world of legitimate people.
Lots of members, and active members at that. According to the front screen, there are over 100,000 chats taking place at any one point. Of course, any big-name dating site will happily fudge these numbers to lure in more people, but I totally believe this number is legit.
The reply rate from members is pretty good. For every ten or so messages I sent, I got at least two replies every time. Sure, if you're a chick those numbers might not sound too great, but for a guy they're as good as you can ask for.
Better yet, the replies were from real people. I know this because they didn't respond with basic template messages like "wanna hook up?" or "wanna trade pics?" They were genuine, at least from what I could tell.
NaughtyDate has a good age distribution of users. I myself am a thirty-something gentleman, and I found more than enough ladies to whet my appetite. Hookup sites tend to attract the younger crowd, but there were plenty of Gen-Xers for me to get to grips with.
With that said, I did indeed come across a wide range of age groups on my searches. I don't know the exact figures, but I most of the people seemed to be 28+. So, if you're on the younger side you might be better off on Tinder or OKCupid.
Free membership for women. Most new dating sites always seem to be a sausage fest at first, and no one wants that. But NaughtyDate has preempted this problem and found a way to anchor in the ladies.
This approach definitely works too, as according to my research, the ratio of men-to-women on here is 1:2. It's very rare that girls outnumber the guys on a dating platform (the only other one that comes to mind is Passion.com), so this is quite an achievement.
Flirtcasts are a nice little tool; perfect for the shy user who wants to fuck but doesn't know what to say. They're also perfect for hookup sites since most people aren't interested in long-winded conversation. Flirtcasts are basically a way of saying "yeah, I want to get into bed with you," without having to be so direct. It's a win win situation.
Lastly, the fact you can send a few of these Flirtcasts as a free member is a good way to test the waters. The only problem is that if a user replies to you, you can't respond to them since you don't have an account. But still, it's a nice (if a little cheeky) way to prompt you into signing up.
Cons
I know I've waxed lyrical about NaughtyDate so far, but it isn't without its downsides.
Profile information is quite limited. You just have the basic stuff; age, location, body type and a few photos. I know it's a hookup site and most people don't care about the person they fuck's education or income, but sometimes it's nice to know these things.
The lack of a coherent matching system is a bit of a bummer. There are no optional personality quizzes to take or anything like that. You're simply thrown out into the deep end to sort through every user on here and find one who takes your fancy. The only thing that you and your potential fuck partner has in common is that you live within a few miles of each other.
You can't view full-size photos until you're a paid member. Because I'm a sneaky mofo, I sometimes reverse image search profile pictures to make sure they've not been stolen off the internet. As a free user you can't do this because the pictures are too small for Google to recognize.
There's no porn content on the site, whether that's dotted around the borders via ads or in people's profiles. I always find it quite cheap when dating sites utilize pornography to sell their shit. It seems unnecessary to me.
I came across quite a few staff profiles on my travels. Now, it's not like they're trying to give the illusion that they're genuine site members, but I really didn't see the point of having so many of them. The staff profiles are on there for security reasons and to send advertisement messages (but they're rare), but I don't really see the need for more than one of them.
Conclusion
NaughtyDate is a fantastic dating platform that will certainly get you results if you spend enough time on here.
While it's not the most active dating site in the world, it's packed with the right kind of people. It's not always about quantity on dating sites, sometimes it's about quality and that's what NaughtyDate provides.
It's got just the right amount of features to keep you glued to the screen and the footfall on the site is as much as one can ask for from an app of this site.
A few improvements could be made, but the developers have really done everything they can to make NaughtyDate an attractive platform for anyone who joins. I'm giving NaughtyDate a whopping 4/5 stars.
We hope you've enjoyed our NaughtyDate review. See here for more adult dating site reviews.
Ready to try NaughtyDate?
FAQs
Is NaughtyDate legit?
Yes, NaughtyDate is a legitimate dating site with thousands of active users. NaughtyDate is used by singles the world over to find casual relationships and one-time engagements on a daily basis. It has active members in the US, Canada and Europe.
Is NaughtyDate safe?
Yes, NaughtyDate is a perfectly safe dating site. Due to the site's rigorous profile verification system, very few fake profiles or scam accounts make their way onto the site.
How do I delete my NaughtyDate account?
1. Log into your NaughtyDate account.
2. Click on your profile picture in the upper right-hand corner of the page to go into your account settings page.
3. Scroll down to the bottom until you see the "Remove Account" button.
4. Click it and enter your password to confirm your decision.
5. Scroll down further click on the box for removing your profile and information from the site.
6. Select a reason why you're leaving the site.
7. Confirm your decision by clicking on on the "Are you still sure you want to leave?" text. Click "Confirm removal."
How do I cancel my NaughtyDate subscription?
To cancel your NaughtyDate subscription while keeping your account active, you'll need to use NaughtyDate's phone support service.
1. Collect the information NaughtyDate will need to locate your account. This includes your full name, email address, zip code, address and credit card information.
2. Pick up your phone and call 800-489-6091
3. Tell the representative that you'd like to cancel
4. If applicable, ask for a refund (if you're within a few days of your new billing cycle)
5. Help the representative locate your account by providing the info they ask for
6. Ask the representative for a receipt, email, or confirmation number.