The online dating world has come on leaps and bounds since the first sites emerged 25 years ago. Once upon a time, there were only one or two platforms, but now, there are dating sites which cater to men and women across every niche.
Latino dating sites, plus-size dating sites, even anonymous dating. And yes, there's also a place for African American singles to meet too.
Introducing BlackPeopleMeet, the internet's premier African American dating site. There's a lot of buzz around this platform, but does it live up to the hype? Is it really the best site for black singles? Read on for our extensive BlackPeopleMeet review.
First Impression
The homepage of BlackPeopleMeet is extremely easy to navigate, and finding where to get started with sign-up is not hard. The first thing you see when logging on is the sign-up box where you can select what gender you are and the gender of the person you're seeking. Upon further scrolling, you'll see a reminder for you to download the dating app, and a few safety tips on meeting dates offline.
I appreciate this information being displayed on their homepage because it shows that one of the things BlackPeopleMeet takes seriously is safety. It also helps in reassuring that their site is safe and friendly to use. Some people may be nervous about meeting online dates in real life, but this information could help them from making a life-risking mistake and ease their concerns.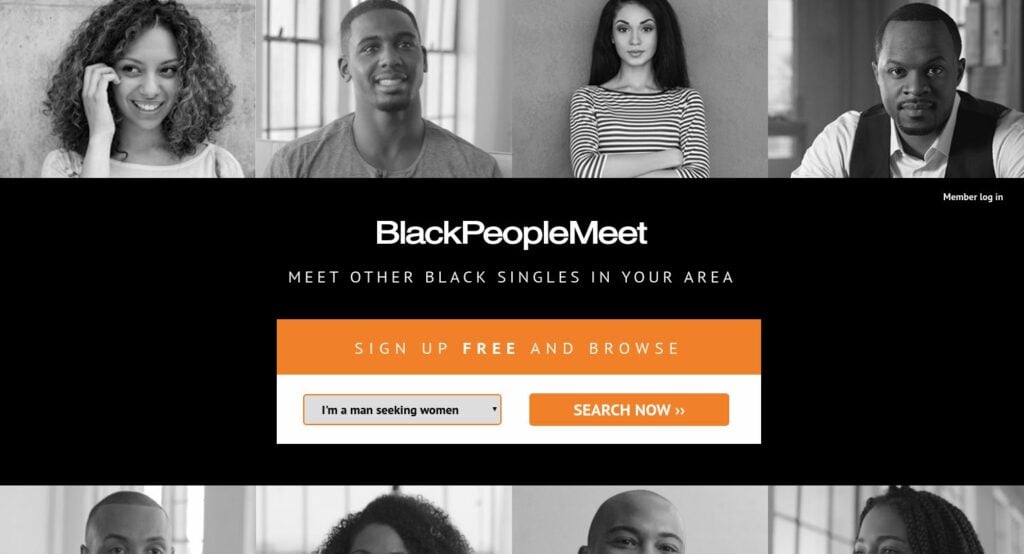 You can also find a further link regarding safe dating at the bottom of their website.
That's also where I found the link to BlackPeopleMeet's magazine extension where you can read up on some dating tips and ideas, read success stories of people who've found love through BlackPeopleMeet and watch some commercials for the site.
I found there to be many helpful articles that actually provide some useful information and inspired some great date ideas. They have articles covering all types of online dating topics such as 15 Classic Dating Mistakes, 7 Expert Tips For Asking Someone Out Online, the 5 Best Cities For Black Dating, and 5 Ways To Take A Good Selfie.
Whatever you need help with when it comes to online dating, there's sure to be an article covering that topic somewhere on their magazine site.
The sign-up process for BlackPeopleMeet took me less than 5 minutes — about 3 to be exact, and soon enough I was logged in and greeted with a 3 x 4 grid of female profile pictures. There's no personality questions or anything like that. Once you're signed up, you're straight into the profile creation screen.
One thing that's obvious from the site is that BlackPeopleMeet isn't a hookup site. It's a classic dating site that will help you find long term relationships. If it's casual sex you want, there are plenty of other platforms for that.
Features
BlackPeopleMeet has all the standard dating dating site features as expected, and then some extra features to make your experience unique.
Once you've made your profile, it has to go through a profile review process. But unlike other sites, this doesn't take long at all.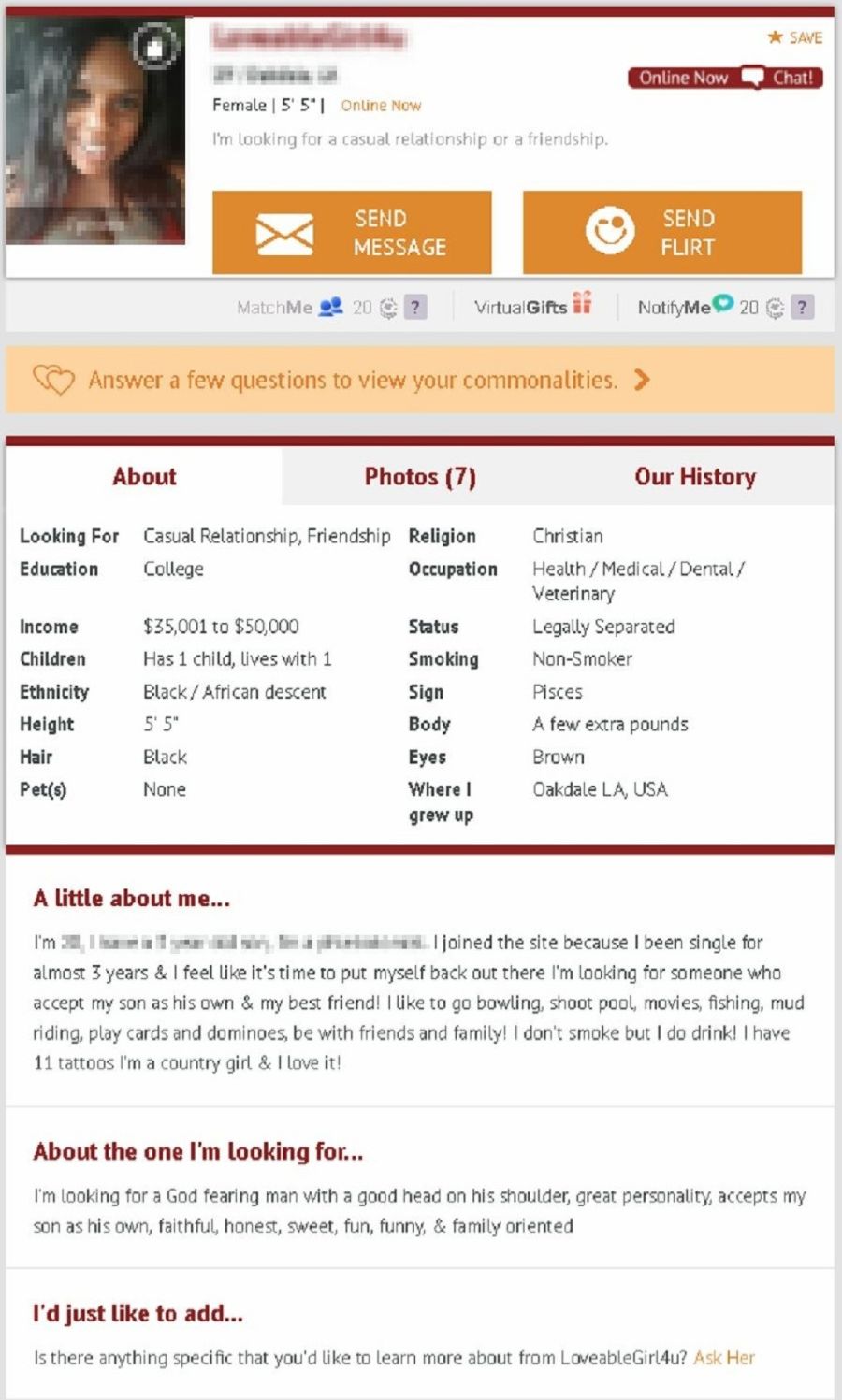 You have your message inbox, ConnectMe, gifts, views, favorites, flirts, and photo likes which can all be accessed in the sidebar of your main page after logging in.
Now, here's what each of those things means and what they do.
First off, the most simple feature on BlackPeopleMeet, and the one that every dating site has is the Inbox. This is where you can view messages that people send you and manage all your conversations and communication with other members. Unfortunately, this is a premium feature that can only be accessed with a membership upgrade. 
In your Inbox you can also view your Favorites, where you can see who's Fave'd you and who you've Fave'd, but again, is a premium feature. For the purposes of this review, I spent some time as a free member and a paid member.
Flirts are also accessible through the site inbox, which is basically a winky face sent with the press of a button that acts as another way of letting someone know you're interested. You can view who you've flirted with, but can't access who's flirted with you until you upgrade your free membership to BlackPeopleMeet.
When someone likes and comments on your photo, that can also be accessed through the Inbox and you view your record of people whose photos you've liked and commented on, as well.
ConnectMe is another communication method you could use instead of the Inbox on BlackPeopleMeet that lets you text with other members, but keeps your number private. How it works is that you send phone requests to people and if they accept, you can engage in private calls and texts, as well as online voicemails, and both your numbers always remain private.
This is an excellent feature to use when you want to get to know someone in a quicker way than the app or through the website, but aren't quite ready to give out your number. I love this feature because it makes online dating through BlackPeopleMeet even safer.
Gifts and tokens on BlackPeopleMeet work the same way they do on most dating and cam sites. You purchase tokens to buy virtual gifts which you can send to a girl of your choosing from your matches.
You can also use tokens to promote yourself and use the MatchMe feature on BlackPeopleMeet. What promotion of your profile does is place you at the of search results to attract more attention from female members, and is equal to a day's worth of activity. The MatchMe tool puts you in someone's daily matches to see if the interest is mutual before you send them a message or flirt. 
Pricing & Membership Benefits
BlackPeopleMeet has two subscription options; Free Membership and Premium Membership. There's also an option to purchase tokens for additional features too.
Here's a breakdown between the two membership packages:
Free Membership includes:
Account registration
Profile creation
Potential match searches
Send a flirt to limited matches
Limited customer support
As you can see, very limited functionality with a free membership. You can have a look around the site to get a feel for it but not much more.
Here's what paid members get:
Message potential matches
See which members Fave'd and Flirted with you
See which members viewed your profile
Send flirts to unlimited members
Match Me
PromoteMe
ConnectMe
ProfilePro
Access to customer service
Here's what an upgraded membership will cost you:
1 month – $16.75
3 months – $41.85 total ($13.96 per month)
6 months – £71.70 total ($11.96 per month)
Overall, these costs are pretty good. Even the 1 month option is a decent price and lets potential singles get a flavor of the site without fully committing. Compared to other sites, and for what BlackPeopleMeet offers, the 6 month package is a total steal. You won't find many other big name platforms for this little money.
Additionally, you can also purchase "tokens" which can then be exchanged for virtual gifts. These gifts vary in price depending on the gift in question.
Pros
The biggest thing going for BlackPeopleMeet is the fact that it's the largest black dating network online. There's no shortage of beautiful Black women on this website, and you're sure to find your perfect match.
Every online dating site claims to be the 'the largest' platform in their particular niche, but with BlackPeopleMeet, it's actually true. Across the United States, the site has around 3 million black singles on there.
Once you put in your personal information, email address and zip code , you're thrown straight into the profile pages. You don't have to go through a 30-minute personality test in order to get down to business. Profile creation is quick and easy.
Profile review process is very quick. In fact, I think it's done by a piece of software since my profile was approved within minutes.
I really enjoyed the ConnectMe feature because it takes communication beyond the site without having to compromise your phone number. This is especially useful if you're a woman, since every dating site has its creeps looking to slide into women's WhatsApps.
Despite the site's whole ethos, you don't have to be a black man to use BlackPeopleMeet. Interestingly, there are people of various races on here, assumingly because they have a thing for African Americans.
While BlackPeopleMeet.com is predominantly a United States-based dating site, you can actually find singles from all over the world on here. Basically, if you're black and single, this is the dating website for you.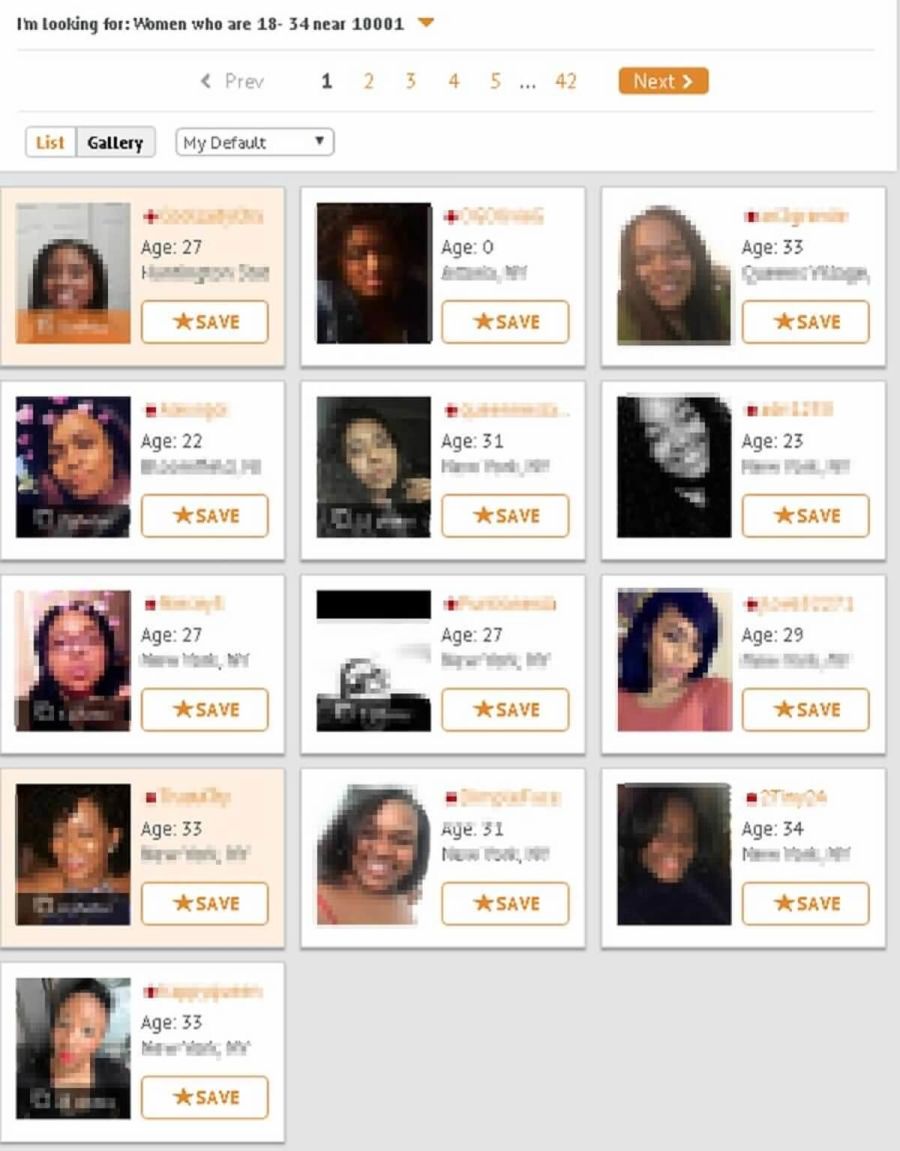 The site has plenty of search options to narrow people down. The first time you login you'll find matches based on geographical location, but you can then use the search filters to adjust by your preferences.
All the best dating websites have app versions, and this is no different. There's both a mobile app and a desktop site version of BlackPeopleMeet, so you can send emails on the move.
Cons
With a free account, you can't use most of the features that make BlackPeopleMeet worth joining. Without upgrading, you'll only be able to browse the odd profile or two really, and can't communicate with them.
While the lack of a personality test means users can jump straight into meeting people, it also means that matches are less personalized. The people you match with are the people who just happen to be closest to you. There's no matchmaking algorithm at work outside of geographical location.
Most of the people you'll meet on the site are real, but there are a few fake profiles scattered about. This is pretty standard with any dating service though, so most people will be used to it.
Virtual gifts. Personally, I see no point to these at all. Basically, they're a way to con people out of money – the kind of people who have run out of message ideas. It's like "got nothing to say? Then send a virtual gift… for a price, of course."
I haven't experienced this con myself, but apparently trying to delete your profile can be a hassle. Plenty of people create a free account then decide the site isn't for them, so they try and delete their profile straight away. For those who do want to delete their dating site profile, see our FAQ section below.
Conclusion & Rating
If you can afford the upgrade, then BlackPeopleMeet will provide you with a fun and efficient dating experience. Millions of black singles use this site, so you'll always have a pool of women to flirt with and choose from no matter what area you live in.
The standard features make the site easy to use and navigate, and the little extras are unique enough to make it stand out amongst other dating sites like black cupid.
It's a great little dating site as we've come to expect from the People Media dating network. If you're looking to meet black singles, there's no better site out there.
BlackPeopleMeet gets 4/5 Stars.
We hope you've found our BlackPeopleMeet.com review helpful. We review all of the dating apps – old and new – so please check them out.
Ready to try Black People Meet?
FAQs
Is BlackPeopleMeet legit?
Yes, BlackPeopleMeet is a legitimate online dating site which specializes in bringing single African Americans together. It's the most active and largest dating pool for black people looking for love.
Is BlackPeopleMeet free?
No, BlackPeopleMeet require a paid subscription in order to use the site to its fullest extent. Free members can browse profiles and potential matches, but exchanging messages is only possible via a paid membership.
How do I cancel my BlackPeopleMeet subscription?
1. Login to your BlackPeopleMeet account.
2. Click "Settings" in the top-right corner.
3. Click "My Account" from the drop-down menu.
4. Scroll down to "Account Status" and then click the "View Account Status" link.
5. Click the "More Account Status Changes" link.
6. Click "Remove Automatic Renewal."
7. Upon downgrading your account, your credit card will no longer be charged for future membership.
How do I delete my BlackPeopleMeet account?
1. Login to your BlackPeopleMeet account.
2. Click "Settings" in the top-right corner.
3. Click "My Account" from the drop-down menu.
4. Scroll down to "Account Status" and then click the "View Account Status" link.
5. Click the "More Account Status Changes" link.
6. Click "Remove My Profile."
7. Respond to the short question and then confirm your cancellation.
Who owns BlackPeopleMeet?
People Media owns BlackPeoplemeet. People Media also host a number of other dating sites including SeniorPeopleMeet.com, SingleParentMeet.com, and BBPeopleMeet.com.